VP-300
DIODE RECTIFIER
Diode rectifier VP-300 is designed for disintegration a soldered connection point where cable's lead vein is short-circuiting with the sheath.
The device is manufactured in an aluminium containing case, equipped with convenient carrying handles and a hinged lid. The case has a compartment for cable management and control unit bay. Protective grounding is connected to the device via the grounding bolt. The device features active cooling fans for effective cooling of power thyristors.
VP-300 is powered from the three-phase AC mains, which is supplied through a four-wire power cable. Neutral conductor should always be connected to the power supply as the control unit of the device is powered by the single-phase 220 V voltage.
Input current is controlled by the rotary handle of the current regulator. VP-300 also features an automatic fuse protection should the input current go over the limit of 320 A or power thyristors heat over 85 °C.
To make usage of the device even easier, VP-300 is supplied with a remote control, which could be used for switching on the input current.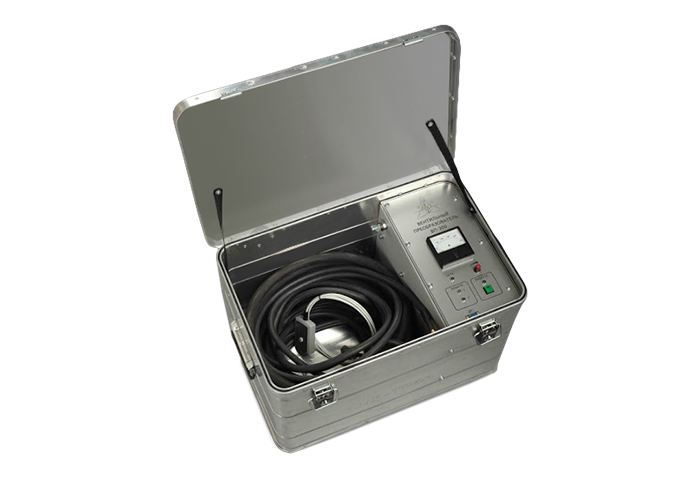 * Pictures used herein are for illustration purposes only. *


* Products specifications are subject to change without notice. *