VERSATILE CURRENT SOURCE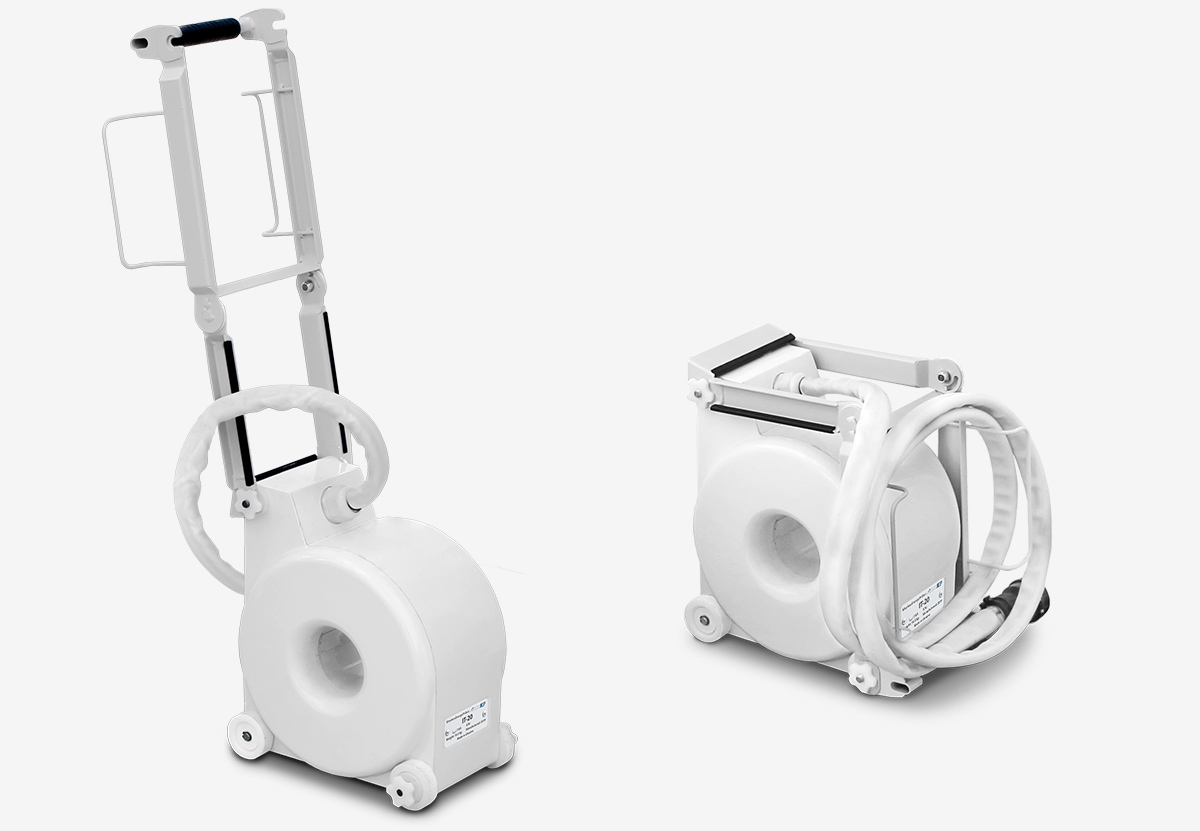 The current source contains a lightweight, compact and highly efficient toroidal transformer.
The system connects to a circuit breaker under the test via flexible current conductors which are passed through the toroidal transformer, forming its secondary winding. The strength of the output current is regulated by the quantity and the number of turns flexible current conductors make abound the transformer. This solution allows to obtain a wide range of output currents using just one current source.