TWO-MODULE DESIGN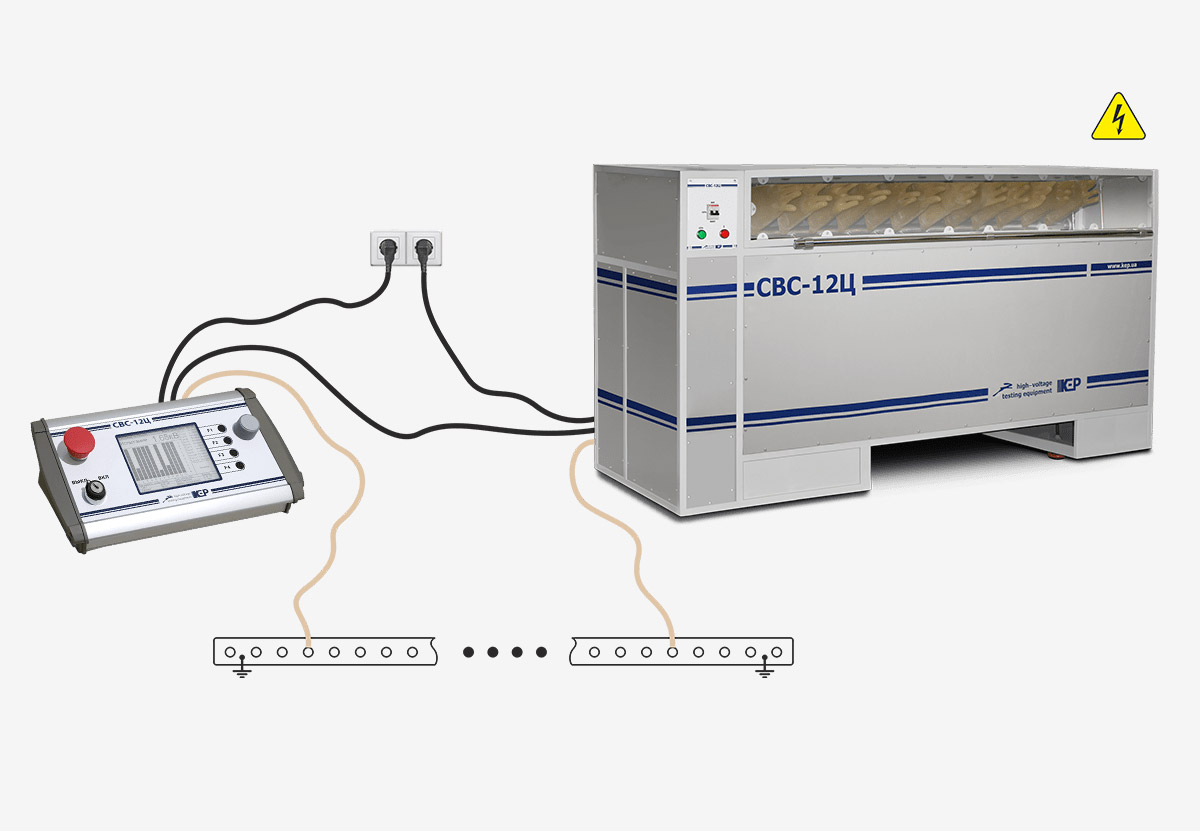 The system is designed in the form of a control unit and a test bath with integrated high-voltage unit. Such design allowed to create a compact system with a dry maintenance-free transformer.
The system control and test process monitoring are carried out from the control unit while test objects are submerged in the bath with built-in high voltage source.
Two-module design allows an operator to remain at a safe distance away from the high-voltage circuit and the objects under test.